Snooks at Christmas 1999
---
Snooks examines Linda's presents, deciding which ones look edible.
---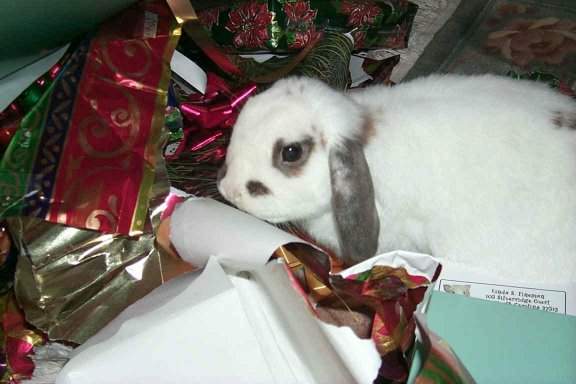 Snooks in his element, playing with wrapping paper and bows.
---
Snooks demonstrates that he looks just as cozy in Sasha's doughnut bed as she does.
---
Copyright (c) 1999 Dave's Pet Photography Service Cary, NC, USA. All rights reserved.